The painter J.R. Baldini  

American Contemporary Landscape Artist

WET ON THE EASEL

See J.R. BALDINI'S paintings at the Riverbrink Museum and on the next stop of the

WORLD TOUR OF CONTEMPORARY LANDSCAPE PAINTERS

New Century Gallery, NYC until March 23

GREEN DRAKE GALLERY in Millheim, PA until the end of April 2013

J.R. , a full time artist - photographer, is referred by the National of Canada in Ottawa as the only Contemporary artist painting Niagara Falls.

' you can come back to a place, but not the moment...'

                                                                      Pricing & Gallery Inquiries welcome        NEW   Landscape canvas prints and landscape canvas art for sale.

Choose your favorite landscape canvas prints  
HERE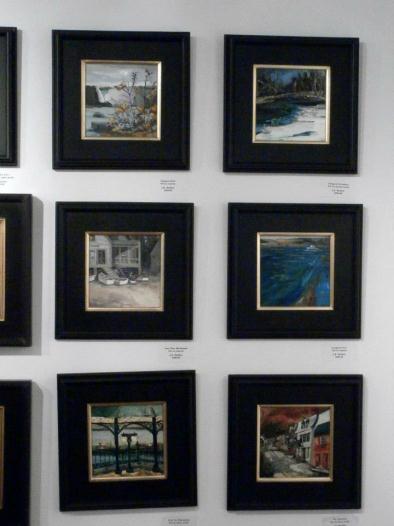 CRAB APPLE BLOSSOMS

                 6x6x2in. oil on gallery wrap canvas

J.R.'s Baldini's landscape paintings have many qualities that will enhance your living space and connect to a moment in time, that you can enjoy and live with in your environment.

You experience the world through external stimuli - sight, sound and feeling. Painting en plein air has the capability of transfering to the viewer, all three communications, more successfully than any other art form. There's a psychological connection that happens when you are drawn to a certain painting. It may not be the state of mind of the artist, but

the artist has been successful, non the less, on a subconscious level. The artist has engaged you in the painting.

                                                                                                                                                             J.R. Baldini 2013

I had the honor of being inducted into the
Niagara Falls Arts & Culture Wall of Fame
along with
Director James Cameron
, of AVATAR and TITANIC fame. I was especially honored to be included with the names that make up the Wall of Fame.
VIDEO HERE